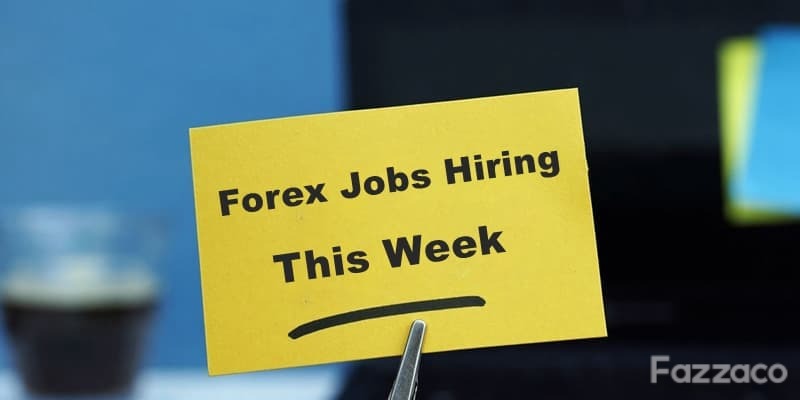 As the COVID-19 pandemic continues to spread, there are stories almost daily about businesses furloughing employees or laying them off completely as demand dries up. 
Well, in FX, CFD and cryptocurrency industry, over a dozen national companies have announced substantial hiring plans. Here's a look at who's hiring and what jobs they're offering.
1. Pepperstone—Customer Experience Officer
The company is looking for a Customer Experience Officer who will be responsible for supporting its clients in the world of Forex, CFDs and related services. 
Pepperstone is an online Forex and CFD Broker providing traders across the globe with cutting edge technology to trade the world's markets. Its award-winning combination of outstanding customer service coupled with incredibly low-cost pricing across all FX, CFDs and Commodities has resulted in Pepperstone being one of the world's fastest growing FX brokers. The company's focus is to support every one of its customers' quests for trading mastery.
2. IronFX—Marketing Data Analyst
The company is looking for a Marketing Data Analyst who will be responsible for conducting competitive research and analyzing benchmarking data; providing recommendations for campaign optimizations while working with the Digital Marketing team; working closely with the digital marketing team to identify opportunities for new client acquisition channels.
IronFX is a leading global online broker specializing in Forex, CFDs, Commodities and Spot Metals since 2010. IronFX is operating under of multiple of reputable licenses and offices around the world.
3. ThinkMarkets—Business Analyst
The company is seeking a Business Analyst to join its rapidly growing global workforce in Sofia. In this role, your primary objective will be to maximize the business benefit of IT projects and systems. Responsibilities will include requirements elicitation, authoring user stories and epics, coordinating design and development tasks, as well as documenting system architectures and specifications. You will define functional requirements and quality attributes, analyze performance metrics, and collaborate on quality assurance measures. You will partner with on and offshore QA and product teams to develop complex software systems and product roadmaps.
4. Tickmill—Customer Support Officer
The company is seeking a Customer Support Officer who will need to handle all client queries via live chats, emails, and phone calls for the Tickmill group; and any other duty assigned by the Customer Support department.
As the Customer Support Officer, you will process appropriate verification procedures according to client classifications daily; you will also be the first point of contact for existing clients and assist internally, all other departments according to their needs.
5. BDSwiss—Payment Solutions Officer
The company is looking for a Payment Solutions Officer to its high calibre Payment Solutions Department in its Limassol Office.
The successful candidate will need to monitor potential failures and /or monitor from clients side the smooth deposit operation and report any issues; assist with recording and analysing data through internal and external resources; collaborate with Back Office department to reduce company's overall exposure to fraud, reduce chargebacks, and improve the user experience for legitimate customers.
6. Fiserv—Sales Manager (Payments/Fintech)
The company is looking for a Sales Manager (Payments/Fintech) who will be responsible for delivering an Annual In-Year Revenue and Multi-Year New Sales Revenue; understanding local and regional payment products, the competitive landscape, local regulations and complimentary partner services; identifying new market segments for Fiserv to expand into; partner identification, development and management.
7. Robinhood—Risk Transformation Manager 
The company is looking for a Risk Transformation Manager. In this role, you will be partnering directly with Robinhood's business unit and infrastructure functions to drive and lead change and to play an influential role in strengthening Robinhood's risk management capability. You will be instrumental in making sure that strategic risk and compliance programs are stood up, remain on track and provide transparency to multiple stakeholders.